It is possible to find a job in Germany as an English speaker. Of course, there are more jobs to choose from if you speak some German – especially for people who do not live in Germany but are discouraged by the language barrier. Germany from an economic standpoint is motivated to bring in "qualified" expats into the country to boost its dwindling labour force.


According to Statista, the German labour market will lack about 2 million skilled workers between the years 2020 and 2030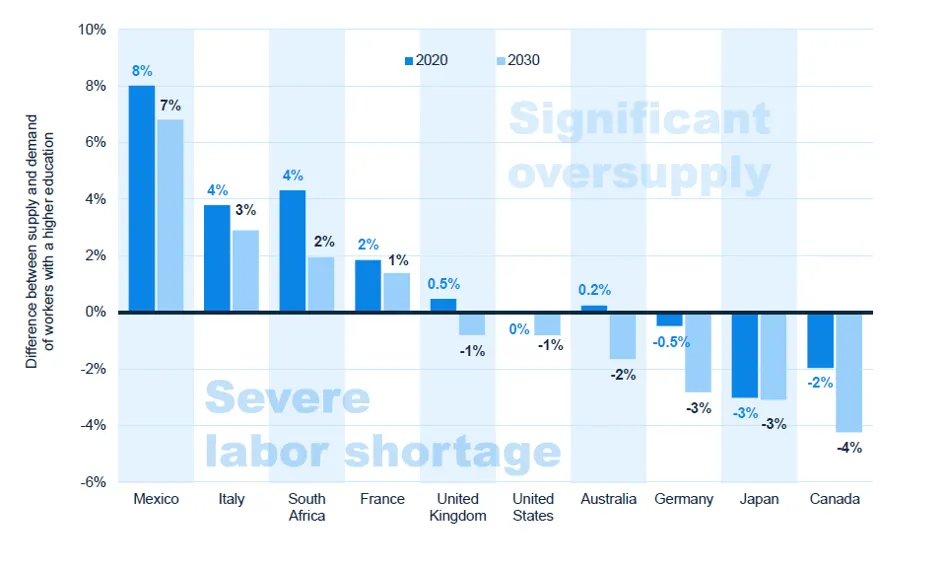 Comparing the years 1990 to 2017, we can also see that the share of the foreign born population in the German labour force has grown. The trend is only expected to go up.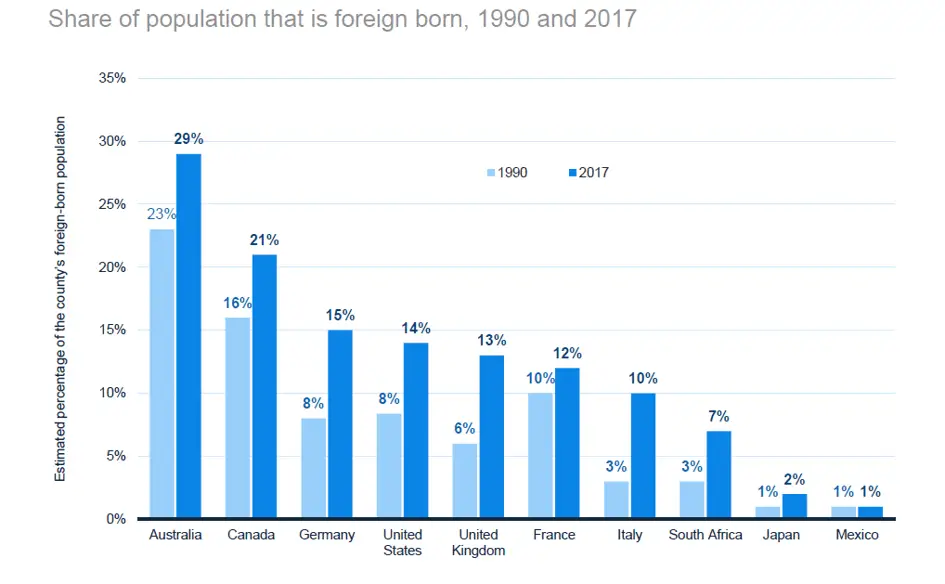 Whether you already live in Germany, speak some German or not, these are some tips for finding your first or next job in Germany. If you already live here and your visa allows, you can also consider starting a business.
Where to find jobs
Easiest way to find jobs are is online. Here are the most popular platforms
English-speaking jobs
There are lots of English speaking jobs on the German laboúr market. English is the most sought after language skill according to a Statista – Indeed.com survey.
44 % of workers in German use at least one foreign language. 64% of them will have to use this language about 2- 3 times a week. 95% of foreign languages requirement in jobs is English.
Mehr Infografiken finden Sie bei
Statista
This means finding a job in English is possible. There is an advantage to having some German proficiency. It is easier to find jobs in certain sectors as an English speaker because they require little to no German proficiency. These include:
Expat job boards in Berlin
Finding a job in Germany from abroad
Especially for skilled workers, you can apply for a job from outside Germany. Most companies and startups offer relocation services.
You can also apply for a job search visa. With this visa, you can move to Germany and look for a job. You have a maximum of 6 months to find a job. Taking up self-employment or being a freelancer is not allowed on this visa. To apply, you will need your education certificate and proof of enough funds for the stay.
How to write a resume in Germany
Your resume is the first impression you can make to your potential employee. In Germany, CV's should ideally have a picture of you (called the Bewerbungsfoto). Here are a few tips handy tips.
Choose a simple layout
Avoid spelling mistakes
Adjust your work experience to suit the kind of job you are applying for.
Close your employment gaps – e.g travelling instead of unemployed.
Attach your certificates and recommendation letters (if any)
How to Interview
Be prepared
Dress appropriately (Know your audience)
Be yourself
Be clear with your answers
Ask Questions (An employer should also convince you why you should accept to work for them)
After the interview
After the interview, you should hear back ideally within 1-2 weeks. If you do not hear back, write a short email to inquire. The hiring manager could have been out or otherwise occupied. A friendly reminder doesn't hurt.
After you get the job
Probation period – Probezeit
It is common to have a probation period when you start a job. The employer enjoys some discretion as to how long the probation period should be. The maximal duration is 6 months. The employer can also shorten your probation period after you start.
During your probation phase, both employee and employer can terminate the contract with a shorter notice period(about 2 weeks). After the probation period ends you will have to give the 'normal' notice period when you quit(usually about 2-3 months). It is very complicated in Germany for an employer to fire an employee after the probation period ends. However, if the work contract is limited, the employer can decide not to renew after it ends.
Frequently Asked Questions
Can I get a job in Germany without speaking German?
Yes, you can. Most companies and startup have English as their official language. It is good to know some German but you can get around fine with English
Is it easy to get a job in Germany as a foreigner?
You should not be discriminated against just because you are a foreigner. If you qualify for the job, you should in theory have the same chances on the job market. However if there is a language barrier, your chances may be slimmer. Just apply for the job – the worst that can happen is a rejection email and we have all had them.
What jobs are in high demand in Germany?
Skilled workers are highly sought after. These are jobs in the sciences and in tech. There is also a demand for jobs in the health and care industries. These include:
– Software Engineers
– Product managers
– Mechanical Engineers
– Telecommunications
– Automotive engineering
– Doctors
– Care workers
– Nurses
What is the highest paid jobs in Germany?
1. Senior physician
2. Merger and Acquisitions managers
3. Fund managers
4. Actuarial mathematicians
5. Software Engineers
6. Key Account Managers